Hey guys, I wanted to address a very important topic today. That is the importance of an eye cream. Your skin around the eyes is the most sensitive part of your face. That is why there are separate creams to use under your eyes. I wanted to introduce to you skin care maniacs out there (which you should be) a brand that really helped me not only with my under eyes, but also clearing up my skin. Skederm products for skincare have been the way for me to really manage all the acne and dark circles on my face. Let me start off with the ultimate eyecream. This is energizing eyecream keeps your under eyes bright and really takes away from dull and wrinkly eyes. If you are one to stress often or have sensitive skin, you will completely understand the importance of skin care. Being put under high stress or having sensitive skin means that you are more prone to having acne and/or pimples on your face. With me having the most sensitive skin probably on planet earth, this skin care product has helped me in ways that I couldn't even imagine. The cream is completely absorbed under the eyes. The cream is now moisturizing, removing wrinkles, and toning the under eyes. I recommend THIS product over any other under eye products because even in less than a WEEK you will see results just as I did. I had to double take at my undereyes the next morning, because I was that in shock about the results. I've done my research on under eye creams before, I've been to sephora, and I've tried other products as well to find the perfect cream. I've finally found THE ONE!!! Try the cream and tell me what you think!!! Believe me when I tell you, there are not much left in stock so get your magic cream soon!!!
ALSO, the snail jelly mask is the most soothing thing on the planet. The mask had moisture and a jelly substance on it like no other which smoothens your skin instantly. There is a hydrogel that brightens up the skin that also helps clear up the skin as well. This mask is also phenomenal for meditation, but also works your skin amazingly!!! I am so impressed with skederms products and I can't wait to see even better results as I continue to use their products. Invest your money in something great that will benefit you in the long run. THEY ARE HAVING A SNAIL MASK GIVE AWAY!! TYPE SKEDERM ON FACEBOOK RIGHT NOW!!! Talk to you soon.
Powered by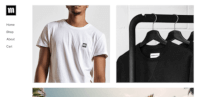 Create your own unique website with customizable templates.